Turns out you can only post one photo at a time from Flickr. (Unless someone can enlighten me with another method. . .)
Lame
. So I had to open another account with photobucket. blah.
So here goes another experiment. :)
As I believe I have mentioned, we hosted Thanksgiving at our house this year. I was rather excited about it. It did get a little crowded when everyone was trying to get their food, but other than that we all fit just fine!
I got the idea to do a doodle table runner
here
, but since I couldn't find where I had packed my tablecloths, I decided to cover the whole table in kraft paper.
Ethan had fun with it. :)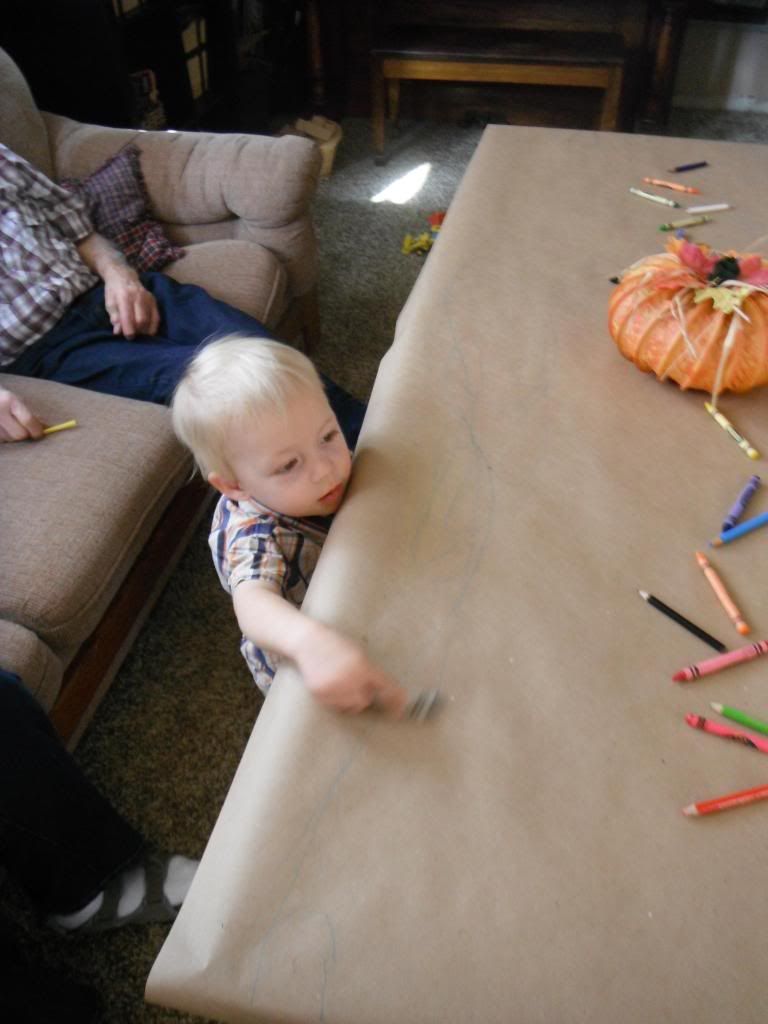 We wrote and drew what we were thankful for, and whatever else we felt like too. :)